Helena Christensen Q & A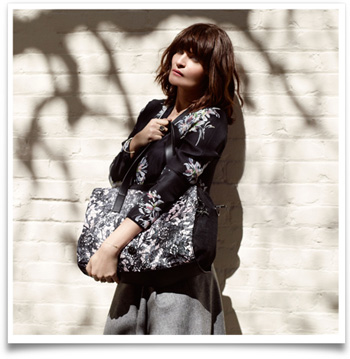 Q&A: Helena Christensen
Not only a fancy face with supermodel stats, Helena Christensen is a mother, avid philanthropist, established photographer, and world-traveller. Sharing the essence of the Kipling lifestyle, partnering with this fascinating talent on a sophisticated, yet functional accessories collection was a match made in handbag heaven! We recently sat down with Helena to learn more about this exciting collaboration through her eyes…
Q: What is the inspiration behind the Kipling with Helena Christensen Collection?
A: I wanted there to be a bag for every occasion. Dusty colors and personal photographs inspired me for the Helena Tote's Rose Print. The leather series was inspired by those old square schoolbags that get all worn out and look even more beautiful over time.
Q: What's your favorite style from the Collection?
A: I like the Helena Leather Clutch. It looks chic, yet simple. I think with time it will get a nice, worn feel and a cool, broken-in look.
Q: What do you generally look for in a handbag?
A: Space; but nothing that looks oversized! I like a bag that fits comfortably under your arm, but has enough room for a weekend away. For eveningwear, I like a clutch that sits comfortably in your hand and fits just the most necessary items for a night out on the town.
Q: What is your earliest Kipling memory?
A: Since my early 20s I've been pulling Kipling luggage along on my trips all over the world. I have accumulated quite a few, by now.
Q: What did you enjoy the most about this design collaboration?
A: The design process was definitely the fun part. To be given the responsibility and honor of incorporating your personal style into an established product and brand like Kipling is pretty awesome!
Check out the Kipling with Helena Christensen Collection here, and tell us which styles are your fave on Twitter: @KiplingUSA #OurFavoriteThings.