What's in Your Bag?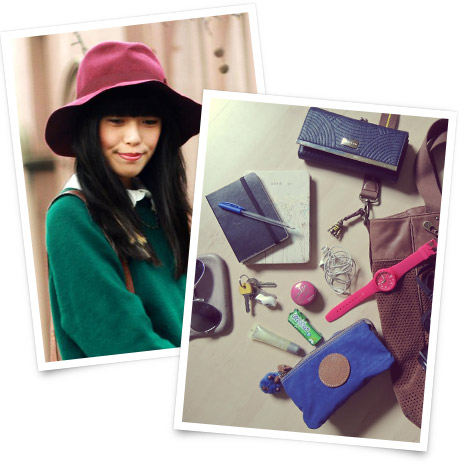 Hannah Packs
it All
April 1, 2013
Do you know that feeling, that you're literally carrying half of your life around in your bag? Sometimes I think I could survive for 3 days straight with what I'm dragging with me. I basically have a complete electronic store with me. You'll never see me with a tiny clutch that only fits my money and phone.
That's why I love the Kipling Adara tote. It's my favorite day bag, since it goes the distance.
See more details for the adara medium tote
What's in my Kipling bag you may ask? Mango sunglasses, COS leather purse, a notebook, a pen, my agenda, River Island wallet, Canon EOS 550D camera, pink Swatch watch, earplugs, Kipling purse, Victoria's Secret lipgloss, gum, l'Occitane Verbena Sorbet Cooling Gloss and my keys.
Normally I also have my Nikon P310, my phone charger, a handkerchief, a bottle of water, some snack and of course my iPhone with me!
I love that my bag lets me cram it all in with style. I never feel like a crazy bag lady carrying so many things around, partly because the bag is so intuitively organized that I always know exactly what I'm looking for. There's a pocket for every possible thing you could think of, so if you decide to use the pockets you'll find them so useful.