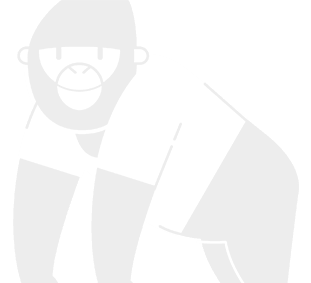 Register
How It Works
Sign up is super easy (& free)!
Backpacks, handbags, totes, accessories, luggage, and more! We know you love it as much as we do!
Rack up points every time you shop, refer a friend, leave a review, or take a survey.
Get rewards to use towards your fave items!
Enjoy Awesome Benefits:

100-Point Welcome Gift
It's on us!

Earn Points When You Shop
10 points per dollar when you shop in-store & online.
Invite Your Friends, Get Points!
Earn 25 points for each person who shops, plus get $25 off your next $100 purchase.

Access Special Offers
Exclusively for you! We'll send you some more surprises too!

Earn Points For Reviewing Products
Tell us about your faves, get 100 points!

1,000 Points = $10 Reward
Racking up points is simple!
Have Questions? We have Answers!
Have Questions?
We have Answers!
Membership
Kipling.Me is our free loyalty program that allows you to earn points to receive rewards. Kipling.Me members are the first to know about our newest products, promotions, events and sales. You will earn points every time you shop at Kipling-usa.com, Kipling Retail and Kipling Outlet stores in the U.S. Even better, you can earn points by completing surveys and participating in other member-only offers too!
It's easy and free! You can create an Account at Kipling-usa.com, or at any Kipling Retail or Outlet store. As soon as you sign up for Kipling.Me, you can start earning points.
Visit Kipling-usa.com at any time to access your Kipling.Me account, track your points balance, and see new opportunities to earn more points.
Points & Rewards
Members receive 10 points per $1 spent in Kipling Retail and Outlet stores and at Kipling-usa.com. Every 1,000 points earned equals a $10 Reward.
More Ways To Earn Points:
Welcome Bonus – receive 100 points when you enroll in Kipling.Me
Product Reviews – Love what you purchased? Write a review and earn 100 points per approved review. Limit 5 reviews per Rewards Cycle.
Refer a friend – Know someone who would love Kipling? Invite your friends, family and neighbors and earn 25 points for each person who shops. A maximum of 100 points can be earned by referring friends each Rewards Cycle. Points are accrued when your friend makes a purchase.
Member surveys – Tell us your thoughts and earn 50 points per survey. Available survey questions can be found on your member dashboard.
Every 1,000 points earned equals a $10 Reward.
Your point balance is converted to rewards twice a year (in January and July). Rewards are issued in increments of $10 and up to $100 (or equal to 10,000 points earned) per reward issuance window as shown below.
Point Earning Windows
Reward Cycle 1
Reward Cycle 2
Earn Points During This Time
January 1 - June 30
July 1 - December 31
Rewards Issued
Mid-July
Mid-January
Rewards Expire
December 31
June 30
Your points are deducted from your balance at the time your reward is issued. Any points that are unused toward a reward will remain in your account. Points expire 6 months after the end of the reward period in which they were earned.
We'll send you an email to let you know when your reward is issued. You can also access it from your Kipling.Me Member Dashboard or your mobile wallet pass, if you have it downloaded.
Almost everything. You can earn points on all merchandise, but you are not able to earn points on the purchase of gift cards.
Yes, you will earn points on purchases you make using your Rewards Certificate.
At this time, points and rewards cannot be redeemed in a different country than they were earned.
Miscellaneous
It can take up to (5) five days for your account to show your points.
When a product is returned, the point value of the return is deducted from your account. If the points deducted from your account are more than what is available in your account balance, you will have a zero balance.
If your question is not answered here, you can contact Kipling Customer Service by calling 833-874-1048 or by submitting your question electronically
here
.