How to clean your bag
HOW TO:
CLEAN YOUR KIPLING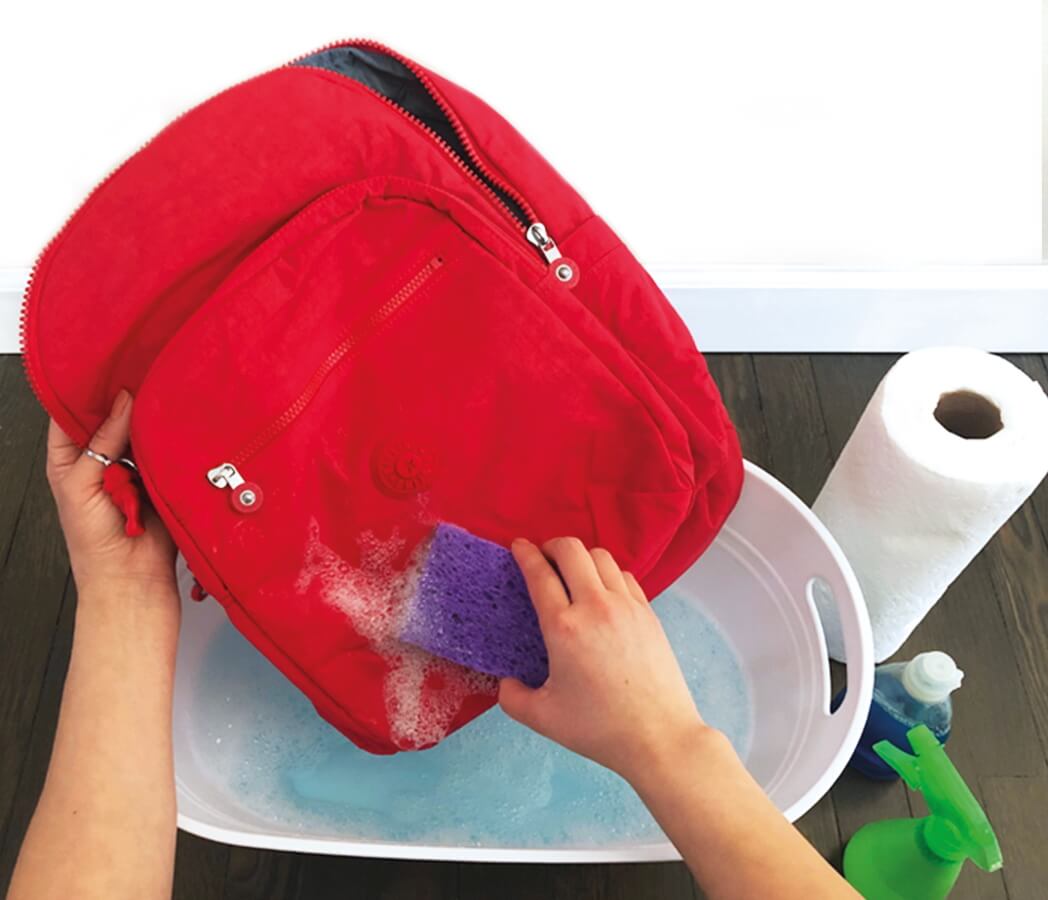 You take your bag everywhere, so
eventually it will need some cleaning.
Don't worry about scrubbing away
the memories–those are there to stay!
Now that your bag is all clean, pack
it up and you're ready to go!
ALL NEW RIGHT NOW
(these are washable too!)
More than just a stain?
If your bag is defective in material or workmanship,
you may be covered by the Kipling Limited Warranty.