HOW TO CHOOSE A DURABLE SCHOOL BAG
We know how important durability is, especially when it comes to choosing a school bag. All of our bags are durable and are made to the highest standard from hard-wearing materials. Many of our bags are also water repellent and feature padded pockets for tablets and laptops, ensuring that all of your belongings are kept safe and dry.
Your little ones need a school bag that's as fun, carefree, and sturdy as they are. Kipling school bags start with the basic robust styles and features our bags are so famous for and are finished with lashings of playful patterns and color.
Which school bag is best?
With such a wide range of school bags, it's difficult to know which one is best for your child, so we've broken them down into categories to help you pick the best school bag for your child.
Best toddler bags for school: Small Rolling School Backpacks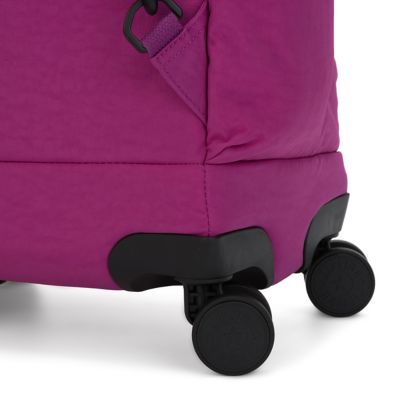 As cute as it is convenient, our various Small Rolling School Backpacks offer on-the-go storage with two spacious, secure compartments that make it easy to stay organized. The recessed dual 360° wheels provide added stability and easy movement, making these rolling bags ideal for school days or excursions. Your little one will love our playful designs and furry monkey keychain!
Best elementary school bags: School Backpacks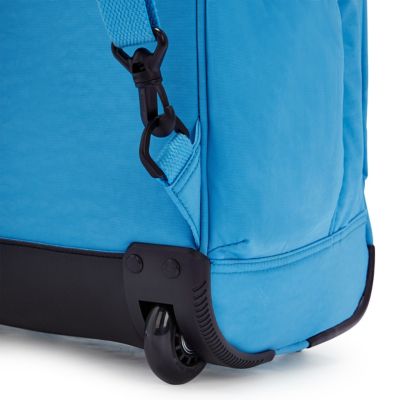 The journey to school has just gotten easier with our signature School Backpacks. Available in small or large sizes and styles, we also offer multiple colorful prints and designs. You can keep homework intact with useful internal organization, a padded laptop sleeve, and multiple pockets and compartments for stationery essentials. A few of our school backpacks also have reflective safety strips so you can be easily spotted in the dark on the journey home.
Best school bag for teens: Seoul backpack
Kipling's Seoul Backpack is a lightweight backpack with a useful laptop compartment and a spacious interior. It comes in a range of sizes and is designed with a handy top handle, adjustable straps, and plenty of pockets to keep everything safe, secure, and super organized throughout the day. The Seoul is ideal for a fun-filled day of leisure and exploring, or for packing all the essentials for sleepovers.
Best laptop school bag: Seoul Extra Large backpack with 17-inch laptop sleeve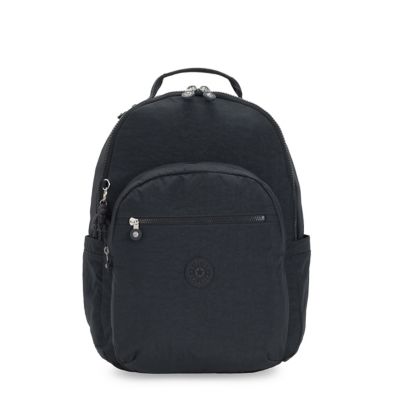 The iconic Seoul Backpack has been given a size upgrade with a 17-inch laptop sleeve and even more storage space. Whether you're off to school or college, this bag has generous internal and external compartments to keep everything organized throughout the day.
Best Tablet school bag: Seoul Tablet Backpack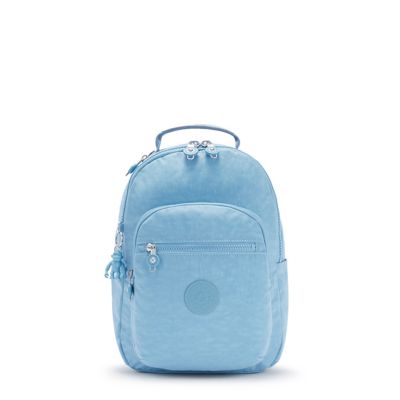 Seoul Small has all of the iconic features and benefits Kipling is known for. It's equipped with padded shoulder straps, a durable exterior, a tablet sleeve, and a roomy interior. Easily fit your essentials and get on your way!
Best school lunch bag: Kichirou Lunch Bag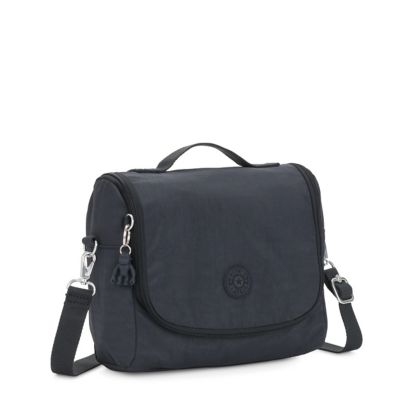 Kichirou Insulated Lunch Bag is outfitted with a fully-lined interior, adjustable strap, netted lining, and a spacious interior for meals and snacks. This lightweight lunch tote bag is great for keeping your lunch fresh when commuting to work, or toting snacks to the cafeteria. Plus, you can easily fold it down and throw it into your tote or backpack at the end of the day!
Best school pen bag and pencil case: 100 Pens Case
The 100 Pens Case is a must-have for anyone looking to keep small accessories organized and close at hand. The name says it all – you can fit up to 100 pens or pencils inside its roomy interior. This perfect case can also be used for art supplies, makeup, or as a travel cosmetic case that can easily be thrown into a backpack or tote.
Are tote bags good for school?
While backpacks have traditionally been the school bag of choice, tote bags can be very good for school, particularly for older students. While backpacks distribute weight evenly between shoulders, tote bags are carried on one shoulder, so it's still worth considering a backpack for carrying a heavy load.
We have a wide range of tote bags, from tall shopper bags designed to cater to everyday use to tote bags specifically designed to carry laptops and large fold-away tote bags that are perfect to use as a carry-on bag when you're traveling.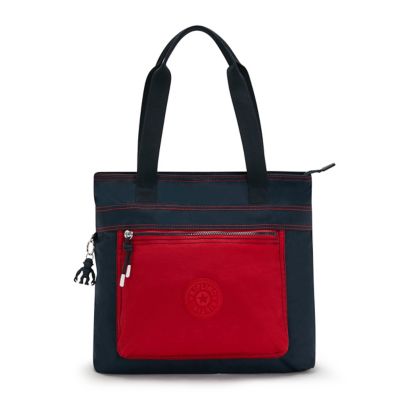 For school, our range of large and medium-sized functional tote bags are best, some of which feature padded laptop pockets. Our tote bags come in varying sizes, but most are spacious enough to fit essential books and homework. Whether you wear your tote bag over the shoulder or across your body using a detachable strap, you can ensure a stylish school arrival every day.